MOBILE WEBSITE DEVELOPMENT
Do you need a mobile app, but don't necessarily have the development skills to do it yourself? Let us help you make the perfect custom mobile app for your business. CIPL designs and develops cross platform mobile apps that can be used across a number of mobile platforms and smart handheld devices. Being client-centric, agile and with a decade of experience in software development, we work with you to understand your business processes, needs and develop a mobile solution as apps or site.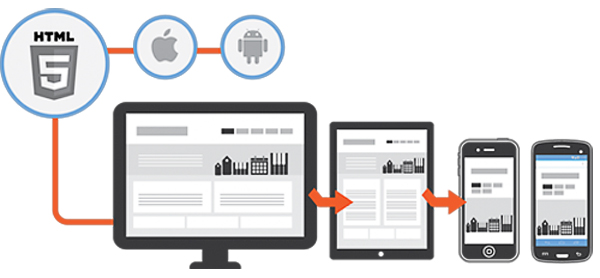 Increase engagement with your customers, create a new sales channel and more. With HTML 5 gaining popularity, you need to have a mobile site that supports the latest technology. Flash isn't supported any longer by iOS and Android mobile devices and you need HTML 5 to display videos effectively. We specialize in creating apps that meet your needs for a rich mobile experience.
We help enhance your ROI and gain more clients. Tap into the market of over 1.2 billion people already using mobile to access the web. Our developers have the experience and competency of working across different mobile platforms. Here is how we can help you:
Help you understand the how's and what's of mobile web for a mobile platform.
Help make your website fit into small screens, faster browsers and better displays.
Quality and result driven work process that meets what's required, time and again!
We meet tight deadlines that ensure your business strategy is never hindered.
Support for HTML5, Javascript, jQuery framework and more!
Create mobile apps with the web technologies you love. Mobile devices have different hardware features when compared to PCs. The type of development you require depends on the need, target audience, budget available and the ultimate purpose of the business. Increase engagement with your customers, create a new sales channel and more.
MOBILE APPLICATION DEVELOPMENT
Development in latest technology and the recent scenario of smart phone users clearly show that demand of mobile apps is increasing rapidly. CIPL is a leading mobile app development company offering mobile application development services for Android, iPhone, Blackberry and Windows mobile application development. We appreciate that each business has some important goals and requirements that need customized mobile apps.

Our team of mobile app developers is creative and knowledgeable to accomplish your individual demands as well as your business needs. We offer advanced mobile and tablet application development services and our team of developers, graphic designers and usability experts makes sure that your app incorporates all latest features suited for the particular app genre.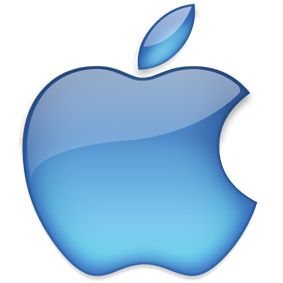 IOS APPS DEVELOPMENT
Apple has given an entirely new definition to the smartphone experience for its users. Flawless working, attractive and user-friendly interface and many other features contribute to a rich experience. For developing a Mobile Application for your business, it becomes vital to firstly evaluate the geography and the demography of your target audience. If you want to appeal to a younger demographic or any other niche segment, going for iOS Apps Development would be the superlative thing to do. Moreover, from the perspective of revenue generation, iOS is head and shoulders above its competitors.
Developing an app that can stand out against millions of others available for iOS is a challenging task that can be met with innovation, experience and expertise. And all three attributes are what describe the team of CIPL. Ours is a group of passionate, tech-savvy people who can give holistic solutions for your iOS App Development. Right from the stage of conceptualization to designing & development and the after-deployment support, our team is there to assist throughout. They combine a touch of creativity with their technological know how to bring forth the specially designed Mobile Applications for driving the growth of your business.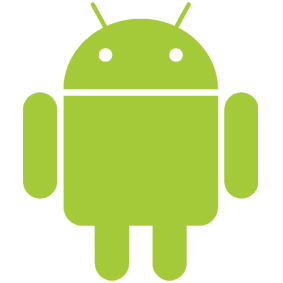 ANDROID APPS DEVELOPMENT
As most of the mobile phones are running on Android Operating Software, you certainly cannot miss it out while developing a Mobile Application for your business. Currently, there are over a million applications that have been developed for this Operating System with more than 25 million downloads. Particularly in India, it held 91% of the market share in 2013 (as stated in a report by International Data Corporation). The versatility and user-friendly interface are also vital factors that have contributed to its popularity amongst the Indian clients. If you want your app to get utmost exposure, getting it developed in an Android friendly version is a must.
CIPL offers the services of its proficient Android App Developers to help you tap this highly profitable resource. We are capable of creating very impactful and scalable Mobile Apps for all Android devices. Apart from the technical know how, the team possesses a strong sense of creativity and can come up with innovative ideas for the designs and features. Whatever be the kind of app you want, we can develop the most flawless one for you.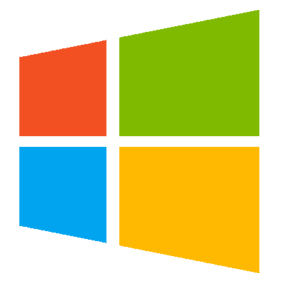 WINDOWS APPS DEVELOPMENT
There came a time when Nokia phones were almost wiped out by the smartphones introduced by Samsung. But the Microsoft takeover of this company turned the tables around. At present, Windows Phones are becoming more and more popular in the market, owing to their uniqueness. With the installation of different Microsoft features, they are particularly loved by professional and tech savvy people. Although the phones are lagging behind iOS and Android in the number game, they are certainly giving a tough competition when it comes to the ease-of-use and graphic interfaces. Windows Phone App Development is thus a trend catching up the pace.
With an app developed by CIPL for this operating system, you can be sure of attracting many more customers onboard. Since the introduction of this Operating System, our teams have worked on several app development projects for it and delivered impeccable results. Our Windows Phone App Development solutions are precisely drawn out to meet your exact requirements and delivered in a cost-effective and time bound manner. Our team coordinates with your company throughout the process and also extends its support for any problem arising at a later stage. If you want to derive long-term gains from a Windows Phone App, contact us now.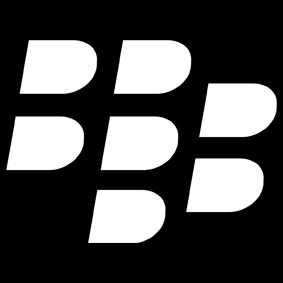 BLACKBERRY APPS DEVELOPMENT
Blackberry Mobile Application Development is among the most desirable emerging trend in the current mobile phone market. Because of their corporate-centric features, Blackberry Phones became a cult in the market and soon the company also started to advertise them to the common users which also proved to be successful. The end-to-end security offered by these phones has helped them survive in a very strong competitive market. Particularly in the corporate world, Blackberry is still the preferred option. Data can be synchronized through them with ease and the phones are also capable of being interlinked with other platforms. Attractive graphics and the convenience of multitasking make them a good option to develop apps for.
The degree of flexibility of these phones is a major reason why the Blackberry App Development will value your business. The team of our Blackberry App Developers holds expertise in the latest technologies and brings out creative graphics and features. Our solutions for Blackberry App Development are not limited rather they include everything right from the conceptualization stage to the support services extended later on.